Hola,
Este fin de año nos vamos 5 días de Vacaciones a Estocolmo....¿Alguna amiga bloguera sabe si hay alguna tienda de miniaturas en la capital sueca?
Hi
My family and myself will spend 5 days for new year in Stockholm...Any blogger friend know if there is any miniature shop in the capital of Sweden?
Mis merengues navideños han sido publicados en la Revista Miniaturas este mes de Diciembre 2013. Mi agradecimiento a Madelva, la editora, y a su equipo.
My meringue with a look Xmassy has been featured this month in Spanish miniatures Magazine (Desember 2013). Thanks to Madelva, the editor, and her team.
Detalle - Detail
Llevo unos meses comprando miniaturas para mis nuevos proyectos así que las iré enseñando poco a poco. Empezamos por las que hace más tiempo que compré.
Sine few months ago I am buying miniatures for my new projects so I will post them gradually. I would like to start with the one that I bought first, quite a long time ago.
Una tartera y una jarrita con textos en francés a Wyrnas Miniature Boutique
From Wyrnas Miniature Boutique a Cake dish and a pitcher with french signs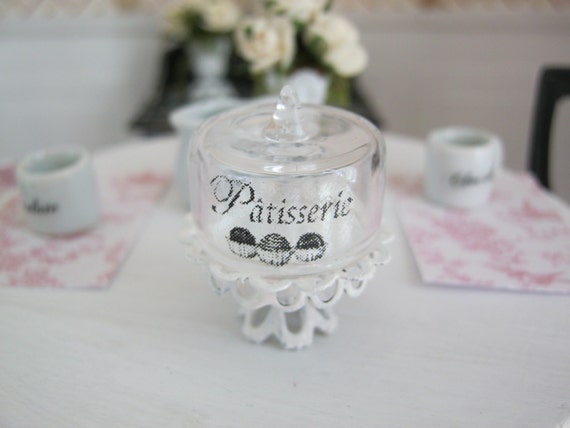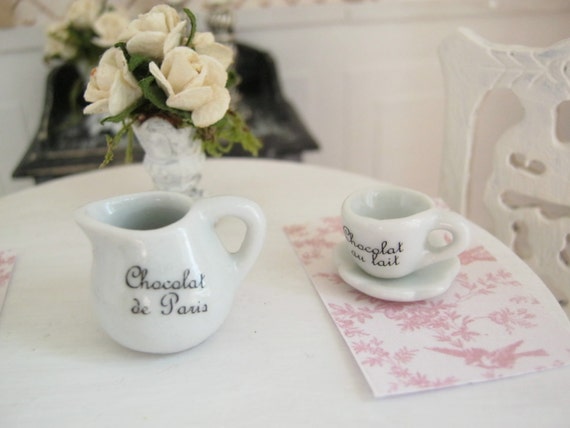 Un maravilloso bloque de madera de carnicero, fantástico, hecho a mano de Weston miniature. Quedará genial en mi futura mini cocina.
A wonderful butcher wooden block, handmade. Really great from Weston miniature. I am sure that would look great in my future mini kitchen.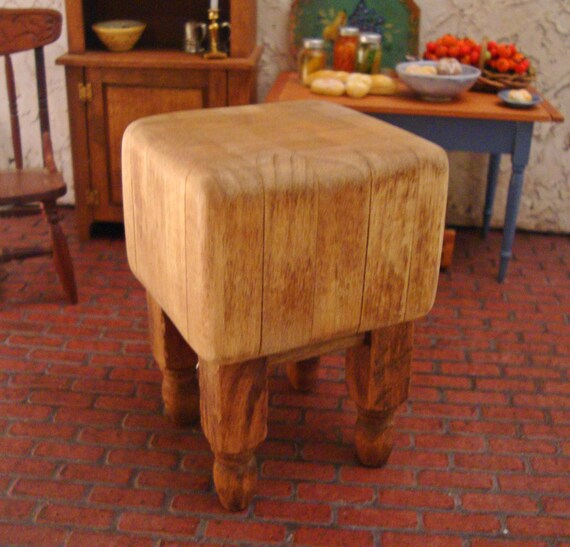 Y del maravilloso tandem que forman MªJosé y su marido (miniaturasmjose), este par de cuchillos, la tabla de madera para cortar y un cortador de patatas que son absolutamente reales y perfectos, aparte de diminutos. Me encantan.
And from the wonderful tandem forming by M ª José and her husband (miniaturamjose
), this pair of knives, wooden board and a potato slices that are absolutely real and perfect, apart from tiny. I love them.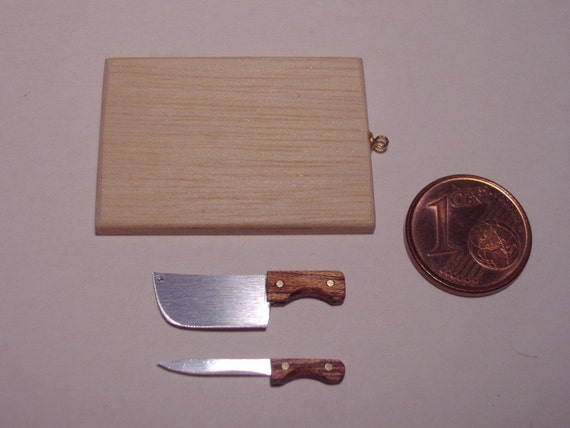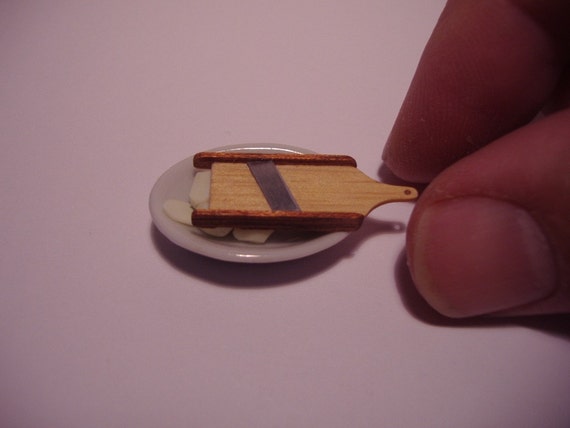 El próximo día, más compras pero de momento....
Next day more purchases but now....
FELIZ NAVIDAD Y FELIZ 2014
MERY CHRISTMAS AND A HAPPY 2014